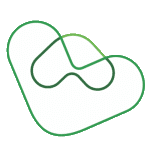 Domestic handicrafts for 100 years.
Speaker on behalf of domestic handicrafts
Good design is part of our sustainable thinking. Our products are designed to be timelessly beautiful, long-term friends who are also taken care of when needed.
Our products are made purely by hand, from sheep breeding to the finished felt product. By doing so, we can ensure that the quality of our products is first class, just as it has been for the last 100 years.
For sustainable development
Lahtiset want's to use our own activities to promote production methods that put as little strain on nature as possible.
We want to be coming to an understanding of how each of us can have an impact on sustainable development through our own choices.
The timeless classics of felt shoes in the collection have warmed the toes of Finns for decades.
In the footwear of the collection, Finnish tradition is boldly combined with modernity.
Jonas Hakaniemi
for Lahtiset
The collection, which is suitable for urban street photography, has a model that suits everyone and is practical.