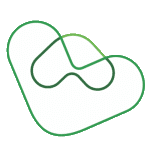 Jonas Hakaniemi for Lahtiset
Collection equipped for urban lifestyle.
Clear and graphic essence
Jonas Hakaniemi for Lahtiset is the first collection of bags and backpacks designed by Jonas Hakaniemi.
The inspiration has been, above all, high-quality and colourful materials. The sturdiness of felt gives the product a clear and graphic appearance that is paired with genuine leather.
The collection, equipped for an urban lifestyle, provides a suitable and practical model for everyone. In addition to classic black or grey, you can also choose your favourite from pink, red, yellow, blue or green.