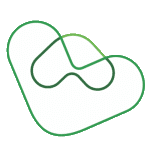 On this page you can read the delivery terms of our online store. The terms and conditions have been in force since October 29, 2015.
Privacy policy

We collect information from purchases made on our webstore and from competitions to a customer register. The register is in accordance with Finnish Personal Data Act (523/99) 10 §.
Keeper of the register

Huopaliike Lahtinen ay
(vat FI08627131),
Partalantie 267, 42100 Jämsä, Finland
tel. +358 14 768 017
Register controller

Jukka Lahtinen
c/o Huopaliike Lahtinen ay
info@lahtiset.fi
Name of register
Customer register.
Purpose of the register

Personal data is collected and processed for billing and collecting payments, marketing, management and development of customer relationship and for statistical purposes. Data will be used only in accordance with the legislation in force. The customer has the right to prohibit the use of personal information for marketing purposes by choosing when registering or later by notifying Huopaliike Lahtinen ay.
What we collect

• Name
• Address
• Email
• Telephone number
• Order history
• Permit for marketing
• Additional information given by the the customer for the completion of a purchase
Where we collect the data

From purchases at our web store or from competitions.
Giving the data for third parties

Huopaliike Lahtinen ay may hand over the data to third parties according to legistlation in force.
Security

We are committed to ensuring that your information is secure. In order to prevent unauthorised access or disclosure, we have put in place suitable physical, electronic and managerial procedures to safeguard and secure the information we collect online.
Right of access

Customer shall, in accordance with the §§ 26- 28 in the Finnish Personal Data Act, have the right of access to the data on him/her. A request to this effect shall be made to the Register Controller in writing and the request shall be personally signed. Sufficient search criteria for the data shall be included in the request.