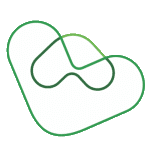 On this page you can find our terms and conditions for online sales.
Sales terms
Updated 10th May 2022.
About e-store
The company acting as a seller is Huopaliike Lahtinen ay, VAT FI08627131. We sell our products to consumers age 18 or older in Finland, in the EU, Norway and Switzerland. Companies please contact our customer service, info@lahtiset.fi, for sales. Products are delivered from the manufacturer's warehouse in Finland. All prices include VAT but no shipping costs. We reserve the right to change prices and shipping costs.
How to order
Products are mainly ordered via the shopping cart at lahtiset.fi. All orders will be confirmed by e-mail, stating the price of the order, shipping charges and ordered products. Order confirmation requires providing a valid notification e-mail address when ordering. The Customer agrees with sales terms when placing an order. Registered customers can check the contents of their order using their account.
Payment Service Provider
Paytrail Plc acts as a collecting payment service provider and is an authorized payment Institution. Paytrail Plc will be shown as the recipient on your bank or credit card statement. Paytrail Plc will forward the payment to the merchant. For complaints, please contact the website the payment was made to.
Paytrail Plc
Innova 2
Lutakonaukio 7
40100 Jyväskylä
Phone: +358 207 181 830
Business ID 2122839-7
Delivery time
Orders are processed usually in 1 to 3 days, transport time is 1 to 2 working days for Finland, about 3 to 5 working days abroad. We deliver products almost every day. At peak times (eg. Christmas time) processing may take longer.
Delivery method and shipping costs
Shipping costs include packing and delivery charges. You can view shipments cost in shopping cart after selecting the payment and delivery method. We ship orders to Finland by Matkahuolto, shipment can be tracked via their service. Deliveries to other EU countries are shipped via GLS and also these consignments can be tracked using the track ID. In case of international exchange or return the return charges must be covered by the buyer.
Gift cards
Gift cards are stored in the online service GiftUp. Payment of gift cards can be made via Stripe of PayPal. The value of your gift card can be checked at gift card page. Gift cards are accepted at our online store and our factory shop.

Exchanges and Returns
The customer has a 14 day return and exchange policy according to the Finnish Consumer Protection Act. For an exchange the products can be shipped to us by a service you favour or if you want to take advantage of our low-cost GLS price, please contact our customer service at info@lahtiset.fi. Please provide the shipment with replacement instructions:
your name, address, telephone number and e-mail address
delivery note or a copy
your instructions for the exchange
Return Policy applies only to products unused and sellable. Refusal from receipt of goods or return without a note is not accepted as a return, a notice must be provided. The notice of withdrawal can be made free-form, either by e-mail or with the product. It must, however, contain the following information:
your name, address, telephone number and e-mail address
bank details for refund
delivery note or a copy
Return address:

Huopaliike Lahtinen ay
Partalantie 267
42100 Jämsä
Finland
info@lahtiset.fi (for tracking and notifications)
+358 40 702 5537
International returns can be made using the forwarder desired.

We do not accept returns after 14 days from delivery. When the return is processed and approved, the money will be refunded using the same service provider as in the original order.
Transport failure and defective products
If the shipment is damaged during transport, the forwarder must be notified at the time of receipt. In case the shipment contains incorrect product(s) or a product is defective, the customer must notify the seller at
info
@lahtiset.fi
or by phone +358 14 768 017.
Notification of incorrect delivery or a defective product must be made no later than within 14 days of receipt of the goods.
Miscellaneous
We reserve the right to change our Sales Terms. Customers must read and accept our Sales Terms valid at a time before placing an order.